Desk lamps for the studio and children's room at Phenomena Light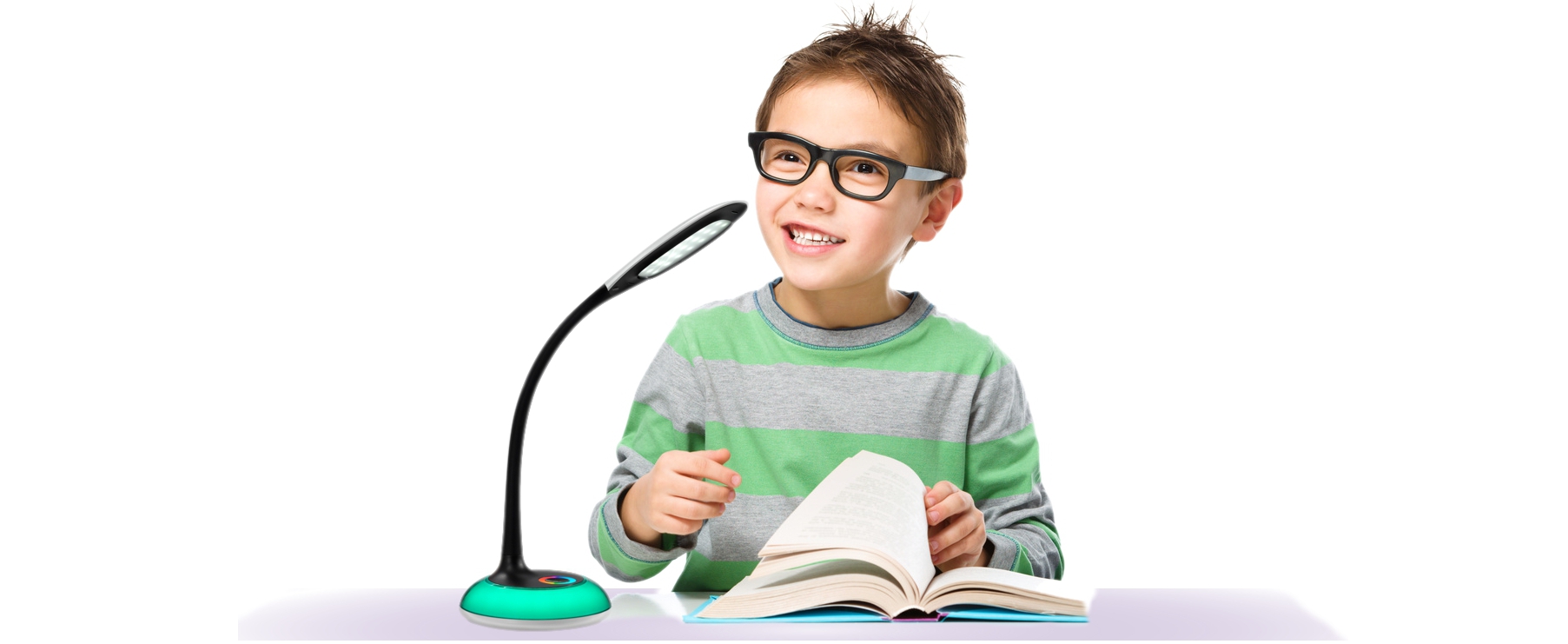 DESK LAMPS
A desk lamp is one of the lighting items most needed on a daily basis and a key element of a harmonious and comfortable workstation - not only in your office, but also in a child's room. Phenomena Light offers dozens of models of desk lamps designed for both adult and small users, for whom we have also prepared bedside lamps and illuminated LED mirrors, as well aslamps with charger. The products available in our online store from manufacturers such as Nilsen and Light Prestige will meet the needs of lovers of any design style and will delight any little one with their colors.
FUNCTIONAL DESK LAMPS
Many of the lamps on offer (e.g. LED drafting desk lamp by Aigostar) give you the possibility to adjust the intensity of the light and its color, allowing you to adjust the mode to suit your individual tastes. The range also includes desk lamps with a built-in organizer, watch, date and alarm clock. There will also be something for fans of the classics. The retro desk lamp will meet the expectations of even the most demanding users
Desk lamps offered by Phenomena Light are designed for maximum convenience of the future owner - flexible design, ergonomic buttons placed in visible places, in addition to a striking appearance. All available products have the necessary approvals and certificates and are covered by the manufacturer's warranty.
In Phenomena Light's online store you will find utility and decorative lighting elements from top manufacturers gathered in one place - take a look at our offer and order!